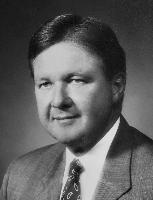 John Romig
John Eldon Romig of Cazenovia, passed away peacefully at his home on Thursday, April 27, 2017. He was born December 16, 1938 in Duluth, MN to Robert and Ellen Romig. As a child he lived in Minnesota, his family later settled in Dewitt, New York.
John was a graduate of The Loomis Chaffee School in Windsor, CT in 1957, then received a Bachelor of Arts degree from Trinity College in Hartford, CT in 1961. During his studies at Trinity College he was the organist for the Trinity College Chapel. John had a keen interest in Greek Mythology and a deep appreciation for the arts and antiquities.
Following Trinity College, John enlisted in the Army National Guard, serving from July 30, 1961 to July 9, 1964. On July 10, 1964, John was commissioned as a Lieutenant and was honorably discharged on May 25, 1967. During that time, John went into business with his father, Robert E. Romig, who owned Functional Communications Corporation, a franchise of Muzak Corporation. John took various posts in sales and operations, where he eventually entered into executive management and became owner and President of Functional Communications Corp. While doing so, John was deeply involved in the International Planned Music Association (IPMA). The IPMA offers a single channel and voice for all American Muzak Affiliates to communicate and develop business strategies with Muzak Corp. He was elected to the Board of Governors of IPMA and served many years. John eventually became President of IPMA, representing over 60 affiliates coast to coast. There, he was widely accepted as a decisive leader and known as a tough but fair advocate for their industry. Together with Muzak, alliances grew dramatically with partners such as Bose Corporation and other well-known institutions.
John was an avid golfer and had served as President of the Onondaga Golf and Country Club in Fayetteville. He was a member of the Cazenovia Club where he served as secretary for the Board of Governors and was a past member of the Century Club in Syracuse. John enjoyed philanthropic work and always did so anonymously.
John is survived by his beloved wife of 50 years, Mary Anne Romig; his children, John E. Romig, Jr. and his wife Karen, Thomas C. Romig and his wife Cristina, Elizabeth Feitelberg and her husband Mark; his seven grandchildren, Nathan, Thomas, Peter, Mitchell, Elsie, Grace and Whitney; a sister, Jean Bengtson; one niece and one nephew.
A Memorial Service will be held at 9:30 a.m. Friday, May 5, 2017 at the May Memorial Unitarian Universalist Society, 3800 East Genesee St., Syracuse, NY. Burial will be private. Calling hours are 4 to 7 p.m., Thursday, May 4 at Michael E. Brown Funeral Services, 2333 Fenner Rd., Cazenovia. Contributions in memory of Mr. Romig may be made to CAVAC, P.O. Box 56, Cazenovia, NY 13035.