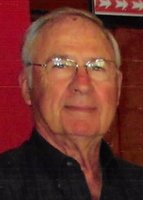 Richard H. Cox
Richard H. Cox, 80, of Cazenovia, passed away Friday, September 29, 2017 at Upstate Hospital surrounded by his family. Dick was a loving and devoted husband, father and grandfather. He will be remembered for his good sense of humor and loved life to the fullest. He served 34 years with the New York State Police. During that time, he worked as a firearms instructor at the State Police Academy in Albany, as well as in Troop D. He later served as Troop D's PBA representative. After retiring from the New York State Police, Dick was employed with the Madison County District Attorney's Office for 10 years, retiring in 2007. After his retirement, he was able to spend more time with his wife and their family.
Dick was predeceased by his parents, Joseph and Laura Cox; two brothers, Joseph and Frederick Cox.
Surviving are his loving wife of 49 years, Gretchen; their four children, Laura (Ed) McDole, David Cox, Deborah (Greg) Stowell and Kimberly Cox; their grandchildren, Gretchen and Claudia McDole, Heather Cox, Brett and Ty Freyer; his brother, David (Joyce) Cox as well as several nieces and nephews.
Funeral Services will be held 11 a.m. Friday, October 6, 2017 at Michael E. Brown Funeral Services in Cazenovia. Burial will be in Evergreen Cemetery. Calling hours are 4 to 8 p.m. Thursday, at the funeral home, 2333 Fenner Rd., Cazenovia.