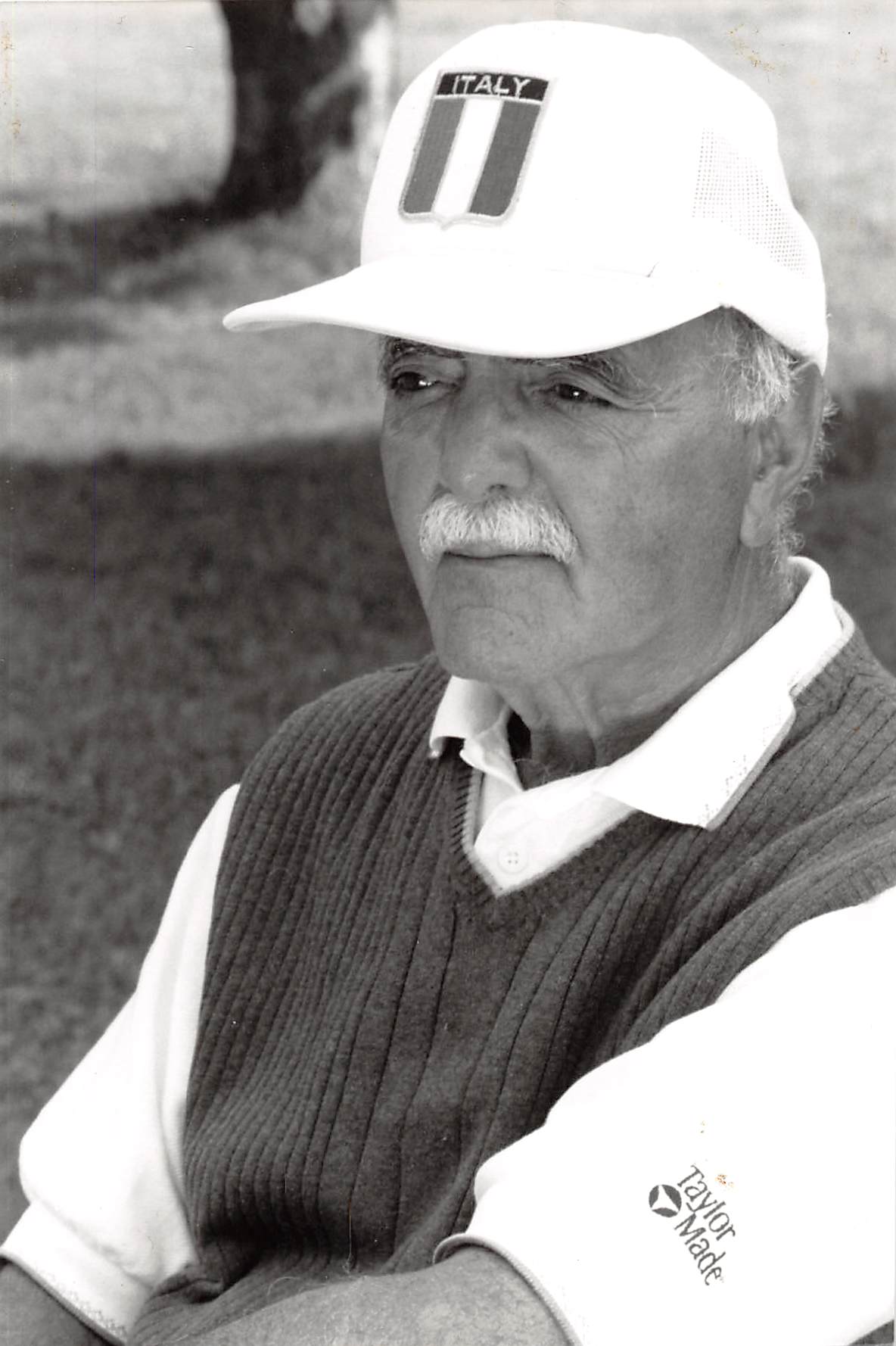 Tony Riposo
Tony Riposo, 92, of Syracuse, passed away Friday, October 6, 2017. He grew up in a musical family with two older brothers, one played piano and the other brother played guitar. Tony started his musical career playing the accordion at the age of 5, soon after he began to play with his brothers in restaurants on the weekends.
Tony was recognized as a child prodigy at the age of 16 and started to play with professional musicians in Central New York. At that time in his musical development, Tony transitioned to playing the piano and was performing in all the major clubs in Central New York including Club Candies, Club Flamingo, Andy's Inn, Luigi's and the War Memorial.
Tony began to perform with numerous national performers in theater's and on the concert stage at the age of 18. His career was interrupted when he joined the Navy during World War II. Upon returning home, he resumed his musical career as the number one piano player on call for all major shows and jazz clubs. He was a graduate of Syracuse University with a degree in musical composition. His resume now included playing not only for national performing acts in Central New York, theater, restaurants and jazz clubs but with radio shows on stations such as WFBL and WAGE. Tony became the musical director for WAGE-TV, when he was asked to play "Twinkles" with the magic piano (the clown who spoke only through music). Playing this role allowed him to make a major contribution to children's education.
Tony accepted a teaching position at Onondaga Community College in the music department of which many students who went on to achieve a measure of national recognition. During this period of time, Tony became the band director of the once famous Three Rivers Inn in Phoenix, New York. During that time, he had the opportunity to perform with Nat King Cole, Patti Page, Don Rickles, Johnny Mathis, Johnny Ray, Tony Bennett, Billy Eckstine, The McGuire Sisters, Connie Francis, Andy Williams, Sammy Davis, Jr., Bobby Darin, Steve Lawrence and Eydie Gorme, Mike Douglas, and Frankie Laine just to mention a few. Tony was the conductor for Ed Sullivan, Merv Griffin, Johnny Carson, Joey Bishop and the Mike Douglas TV Shows.
After about 10 years of making a major contribution to the Central New York music scene, Tony joined and toured with the McGuire Sisters as their conductor and arranger which necessitated a move to Las Vegas. During his time in Las Vegas, he became the musical director at the Tropicana and later the Desert Inn. He enjoyed working with artists such as Dean Martin and Frank Sinatra. Tony performed and conducted shows at Cesar's Palace, the Dunes, the Sahara and the Alladin. He also conducted shows for Sammy Davis, Jr., Danny Thomas, Perry Como, the Children's Miracle Hospital tv show in North Carolina, Johnny Carson's Road Concert with Phyllis McGuire and Doc Severinsen. Tony also conducted for the McGuire Sisters at President George Bush's Inaugural concert with the Washington Symphony Orchestra.
After about 25 years, Tony retired and returned to Syracuse to be with his family and friends. He frequently recalled all the good times playing and making a major contribution not limited to Central New York but to the national music scene as well.
Tony was predeceased by his parents, Joseph and Leona Riposo; his first wife, Lorraine Riposo; his second wife, Dani Riposo; two brothers, Michael and Sam Riposo; his sister, Rose Musenga and by his grandson, Michael Hackney.
He is survived by his children, Thomas Murray, Robert Riposo, Anthony Riposo, Laura Riposo-Hackney, Karen Riposo, Tracy Riposo-Cook and Amy Riposo; one brother, Joseph Riposo; eight grandchildren, Jessie Arciniegas, Jessy Murray, Leigha Murray, Gavin Hackney, E.J. Hackney IV, Marcus Cook, Malcolm Cook and Maya Riposo-Cook; two great-grandchildren, Isabella and Christian Arciniegas as well as several nieces and nephews.
Calling hours will be held 3 to 5 p.m. Friday, October 13, 2017 with a service to follow at the Westvale Golf Club, 100 Golfview Dr., Camillus, NY.