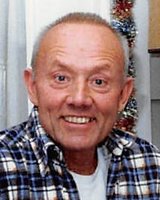 Leland Avery
Leland Avery of Cazenovia passed away peacefully November 2, 2017 at the age of 90. Lee was a farmer all of his life and operated his family farm in Cazenovia for 59 years. He also was a school bus driver for 28 years with the Cazenovia Central School District. Mr. Avery was active in the Cazenovia Wrestling Booster Club as well as the Mohawk Valley Wrestling Booster Club well into his 80s. He was a Navy veteran of World War II. Leland enjoyed the outdoors and cherished the time spent with his family camping and fishing.
Leland is survived by his wife of 71 years, Olive Avery (a Cazenovia Central School District bus driver for 30 years); his daughter, Marlene (Raymond) Westcott; his son, Calvin (Peggy Coleman) Avery; grandchildren, Tod (Elizabeth O'Connor) Avery, Jody (Renea Wood) Avery, Travis Westcott, Trevor Westcott; great grandchildren, Abbie Avery, Josie Avery, and Jace Westcott all residing in Cazenovia. He was predeceased by a son, Leland Gene Avery.
There will be no calling hours or services per his request.