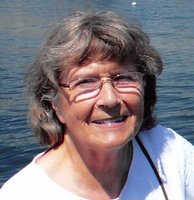 Beverly A. Kay
Beverly A. Kay, 86, of Cazenovia, formerly of Camillus, passed away Sunday, November 5, 2017 surrounded by her family. Beverly was a secretary and retired from General Electric in 1991. She enjoyed gardening, reading and spending time with her family.
She is survived by her children, Karen Kay (Kevin Rooney) of Rutland, VT, David Kay (Elena) Marietta, GA and Sandra Cole (Thomas) of Cazenovia, NY; her sister, Carol Stauffer; her brothers, Phillip and Stephen Klaehn; six grandchildren and three great grandchildren. She was predeceased by her parents, Emil and Esther Klaehn and by a sister, Barbara Shimer.
A private celebration of her life will be held at a later date. Contributions in memory of Mrs. Kay may be made to the Alzheimer's Association at alz.org.