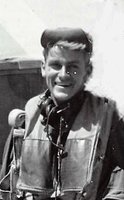 Fred H. Butler, Jr.
Fred H. Butler, Jr., 86, a lifelong resident of Cazenovia passed gently into eternity surrounded by his sons. He was married for nearly 61 years to his great love and the mother of his children, Janet Philbrick Butler. Fred was an athlete and avid outdoorsman who enjoyed hunting, fishing and was never too tired to shoot a basket, toss a ball or cast a line with his sons. As they grew he was always involved in their interests attending every athletic event and taking an active role in their lives, but; most of all he taught them to be husbands and fathers.
Fred was proud of his service in the Air Force where he saw combat as crew chief on a A-26 Invader in the Korean War. He and his unit were honored to be recipients of Presidential Citations. After 31 years, Fred retired as a Meat Manager for the Acme Markets.
He is predeceased by his parents Fred H. Butler, Sr. and Pauline Smith Butler; sisters Betty Humiston and Shirley Siechen and by a daughter-in-law, Nancy Carroll Butler. Fred is survived by wife Janet; his sons, Greg, Jeff (Valerie) and Eric (Judith); his seven beloved grandchildren, Joshua, Liza (Arunan), Samantha (Adam), Arianna, Sarah, Matt (Emilee) and Andrew; five great children, Caleb, Sahana, Theeran, Nivadita and Dayanand; his brother, Richard (Joanne) Butler as well as numerous nieces and nephews.
At his request there will be no services. In lieu of flowers, donations may be made to CAVAC, P.O Box 56, Cazenovia, New York 13035.