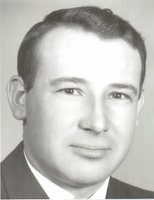 Nicholas Sawenko
Nicholas "Nick" Sawenko, 80, of Cazenovia passed away Monday morning. He was born in Kiev, Ukraine and lived in Germany for 6 years during World War II. Nick migrated to America in 1950 and became a U.S. citizen living the American Dream. He resided in Cazenovia for the past 68 years and spent most of his career with Morgan Badgley where he was employed as an H.V.A.C. installer.
Nick traveled to all 50 states and enjoyed sharing his life story with others. He was a man of many talents and greatly appreciated time spent with his family, friends, neighbors and the many visits with his friend, Dale Barber. Nick and his wife, Joann traveled by train four times across the country and he enjoyed spending time with his friends in Arizona. Nick also enjoyed going to car shows with his 1966 Ford Thunderbird convertible. Nick donated more than 120 units of Type O Negative blood to the American Red Cross.
He is survived by his wife of 56 years, Joann; his daughter Nicole Sawenko and her companion, Steve Malbouf; his brother, Victor and his wife Lucy.
In keeping with Nick's wishes, there are no calling hours, private burial will be in Evergreen Cemetery in Cazenovia. Contributions in memory of Mr. Sawenko may be made to the Delphi Falls United Church, 2190 Oran Delphi Rd., Manlius, NY 13104.