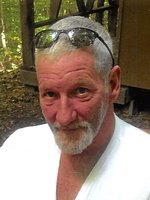 Alan L. St. Louis
Alan L. St. Louis, 60, of New Woodstock, died unexpectedly Wednesday, August 22, 2018. He was born in Syracuse and was a graduate of West Genesee High School in 1975. Alan served in the United States Marine Corps from 1975 until 1977. He was a self-employed contractor and a self-proclaimed "#1 Green Bay Packers Fan".
Alan is survived by his eight children; 13 grandchildren and one great-granddaughter; he was predeceased by a grandson, Justice Now St. Louis in 2006.
A memorial service will be held at 6 p.m., Tuesday, September 11, 2018 at Michael E. Brown Funeral Services, 2333 Fenner Rd., Cazenovia. Contributions in Alan's memory may be made to Hospice of CNY, 990 Seventh North St., Liverpool, NY 13088.