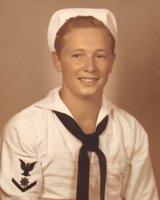 William H. Rowell
William H. Rowell, 91, of Baldwinsville passed away Thursday, October 25, 2018 at Crouse Community Center in Morrisville. He was born in Syracuse and graduated from Lowville High School in 1945 and Syracuse University. William was a veteran of World War II where he served in the U.S. Navy. He was a Civil and Sanitary Engineer and the owner of Rowell and Associates, an engineering firm based in North Syracuse. Upon his retirement, he resided in Florida and North Carolina before returning to Baldwinsville.
He is survived by his wife, Beverly G. Rowell of Cazenovia; his step- children, Stephen (Jan Soule) Richards of Hamilton and Diana (Thomas) Harvey of Erieville; a sister, Doris Rowell of Baldwinsville; five step-grandchildren, Lynn (Joe) Cantone of Fayetteville, Joy (Adam) Springs of Fayetteville, Stephen (Michele) Richards of Long Island, Greg (Christy) Richards of Clifton Park and Scott Martin of Florida; five step-great grandchildren, Alex, Luke, Connor, Jaxon and Maisy. William was predeceased by his first wife, Beverly who died in 1996.
Funeral services for his family will private. Burial will be in Riverview Cemetery in Baldwinsville. In lieu of flowers, contributions in memory of Mr. Rowell may be made to the Crouse Community Center Activities Fund, 101 South St., Morrisville, NY 13408.