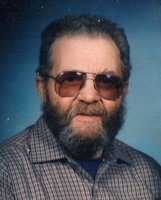 Dallas C. Dunham
Dallas C. Dunham, 92, of Delphi Falls, passed away Monday morning at Oneida Extended Healthcare Center. He was born in Kane, Pennsylvania on March 3, 1927 and after serving in the U.S. Navy during World War II he settled in Delphi Falls in 1946. After 68 years of marriage, he was predeceased by his wife, Lucille, who died May 23, 2017. Dallas was a skilled meat cutter for 35 years and was employed by the Victory Markets and the Great American Food Companies. Dallas was a loving father, grandfather and great grandfather and will be dearly missed by his family and friends.
He is survived by two sons, Michael (Juvy) Dunham and David (Linda) Dunham, he was blessed to have eight grandchildren and nine great grandchildren.
There are no services scheduled at this time, a memorial service will be announced at a later date.