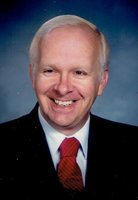 Daniel J. Horton
Daniel J. Horton, 76, of Mexico, passed away Thursday, October 24, 2019 at home with his daughters by his side. He was born November 5, 1942 in Syracuse to Donald and Dorothea Horton and resided in Cazenovia, Central Square and North Syracuse before moving to Mexico two years ago. Daniel was a graduate of S.U.N.Y. Polytechnic Institute with a Bachelor's degree in Computer Science and retired from S.U.N.Y. Morrisville as the Chairman of their Computer Science Department. He married Caroline Elizabeth Doupe on July 7, 1962. Dan enjoyed fishing for Bass, Pike and Walleye, deer hunting, spending time on his computer and traveling to new places around the country in his motor home with his loving wife, Caroline.
He is survived by his children, Randy (Charlotte) Horton, Renne (Calvin) English, Audra Guerrero and Dana (Jim) Shane; his brother, David (Edna) Horton; 14 grandsons; four granddaughters; five great grandsons and five great granddaughters. In addition to his parents, he was predeceased by his wife Caroline on March 5, 2002.
Calling hours will be held from 12 to 2 p.m. Friday, November 1, 2019 with a service to follow at Michael E. Brown Funeral Services, 2333 Fenner Road in Cazenovia. Burial will be in Evergreen Cemetery in Cazenovia. Contributions may be made to the Alzheimer's Association CNY Chapter, 441 West Kirkpatrick St., Syracuse, NY 13204 or to the American Stroke Foundation at americanstroke.org.