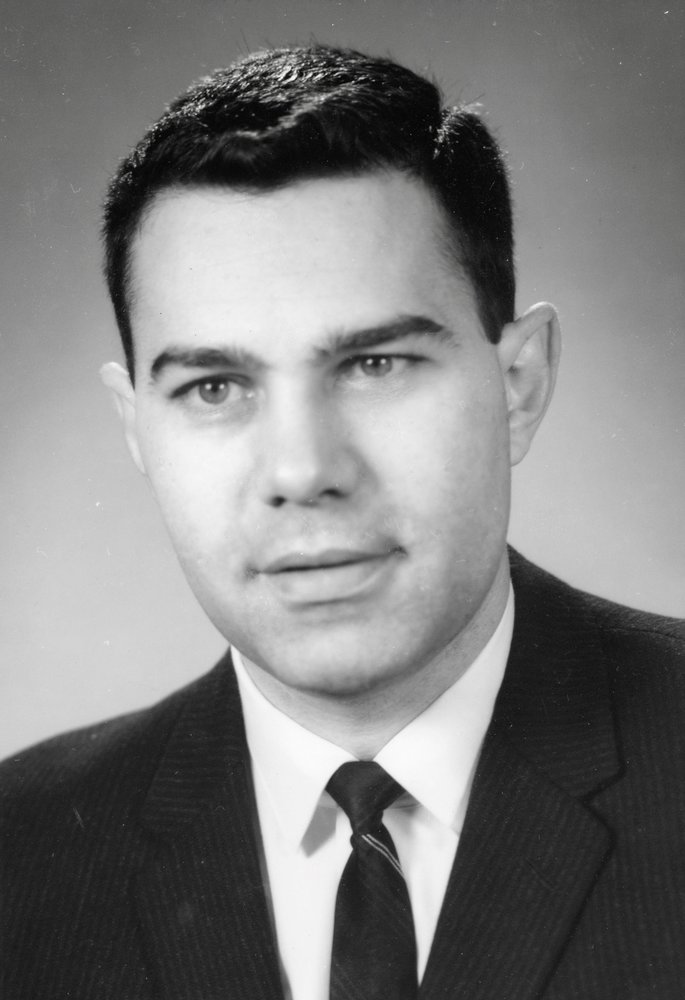 Memorial Services
2:00 pm
Saturday, November 16, 2019
First Presbyterian Church of Cazenovia
27 Albany Street
Cazenovia, New York, United States

Get Directions
Memorial Contributions
Friends of the Cazenovia Public Library 100 Albany Street Cazenovia, NY 13035 or to the community charity of their choice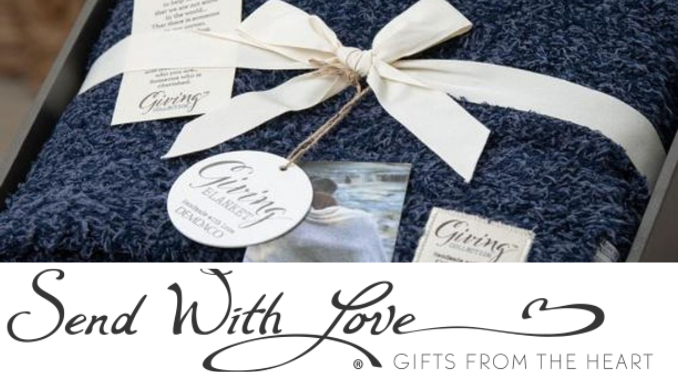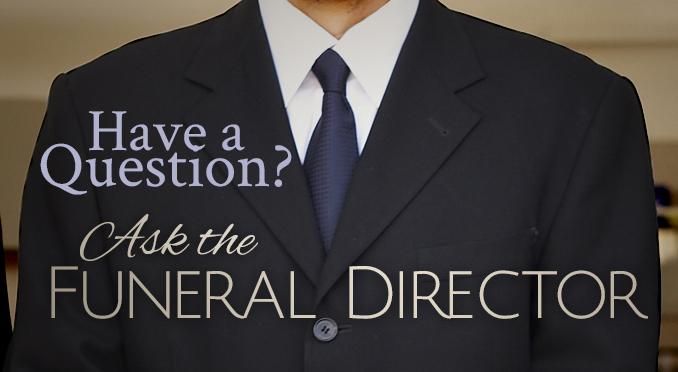 Obituary of Gerald C. Groff
Gerald C. "Jerry" Groff died on September 15, 2019 after several years of treatment for cancer. Jerry's career as an engineer and manager, his many warm friendships and his enthusiasm for culture in all its diversity carried him around the world. Jerry's professional work and his contributions to community organizations won him local, national, and international recognition. Yet, he lived most of his life in Cazenovia, New York with Beth, his wife and best friend of over 63 years, where his children grew up and have loved to return with his grandchildren.
Beth and Jerry's children, Lee Ann, Jennifer, and Paul, have enjoyed reading Jerry's recently-discovered autobiography and learned a lot. So, for Jerry's friends who love to read as he did, we will share it here.
Jerry was born on March 4, 1934 in Cedar Rapids, Iowa to Phil and Loretta Groff, both originally from Victor, Iowa. Jerry attended Buchanan Elementary and McKinley Jr. High Schools, and also attended Franklin High during his freshman year. In 1949 he moved to Minneapolis and completed high school at St. Louis Park High. Jerry began playing tennis at age 10 in a summer recreation program in Cedar Rapids. In high school he played both tennis and hockey, lettering in both. He also wrote sports articles for the school paper, the Echo. In the fall of 1951, following graduation, Jerry began his college career in Engineering at the University of Minnesota. With the Korean War underway, Jerry joined the Naval ROTC and in his freshman year passed the exam for a full scholarship under the Navy's Holloway Plan. This obligated him to 3 years of active service upon graduation. During summers while in college Jerry participated in three "cruises" including two trips to Europe on battleships (U.S.S. New Jersey and U.S.S. Wisconsin), and participated in aviation and amphibious training at Corpus Christi, TX and Little Creek, VA.
At the University of Minnesota Jerry was a member and officer of Triangle Fraternity and was elected to Plumb Bob, an Institute of Technology Honorary, where he served as President his senior year. He participated in a number of Institute activities, notably the annual Engineer's Week, where he held leadership positions for three years. Jerry met his life companion, Beth Bursch, on a blind date during his sophomore year. On June 22, 1956 he was commissioned as an Ensign, USN in the Navy Civil Engineer Corps and he and Beth were married the same day. The following day the two of them began a honeymoon trip across the country, ending at Port Hueneme, CA where Jerry was assigned to the CEC Officer's School for six weeks of training.
Jerry graduated from CECOS with honors and was assigned to the U.S. Naval Air Station Whidbey Island, Washington as Assistant Officer in Charge of Construction. During his tenure at Whidbey Jerry oversaw a multi-million dollar military construction program including a new aircraft hangar, several major buildings, runway extensions, a seaplane ramp replacement and other facilities. In June of 1959 Jerry transferred to the Naval Reserve and was released from active duty. He and Beth (and son Paul, who was born at the Naval Station hospital in 1958) returned to Minneapolis where Jerry resumed graduate studies and oversaw HVAC and Refrigeration laboratory courses and construction of a large refrigeration and air conditioning research test facility. His graduate advisors included J. L. Threlkeld, Axel Algren and Richard Jordan. He received a Masters degree in Mechanical Engineering in June 1960. Through recommendations from his advisors Jerry was offered a position at Carrier Corporation in Syracuse as Assistant to Carlyle Ashley, then Carrier's Chief Staff Engineer and a nephew of Willis Carrier, as Ashley was nearing retirement. Carl was a brilliant and creative engineer and the plan was to enable transfer of some his knowledge to a younger engineer. During Jerry's time with Carl he assisted in development and conduct of a course in acoustics and vibration for Carrier engineers, undertook basic research in techniques for measurement of sound emanating from air conditioning and refrigeration equipment (this work resulted in several research publications and industry standards) and in heat transfer from finned-tube heat exchangers. Upon completion of his assignment with Carl Ashley, Jerry joined the Carrier Research and Development Division to work with Gaylord Ellis, a noted aerodynamicist, in research and development of quiet air moving devices. This work also led to research publications and, in 1968 Jerry was awarded a U.S. Patent on design methodology for high efficiency, low noise level centrifugal fans.
In the mid-1960s Jerry was assigned as a liaison to Carrier Operating Companies on the West coast and was asked to lead an advanced development team engaged in development of new high efficiency air conditioning and heating products. This began a long-term working relationship with other engineers that resulted in introduction of advanced residential gas furnace, air conditioner and heat pump products and, notably, introduction of electronic controls into these product lines.
Following the oil embargoes of the mid-1970s, Jerry's group began a multi-year program of research and development for advanced heat pumps for northern climates that gained international recognition. The team worked on joint programs with New York power companies, the Electric Power Research Institute and, subsequently, with Electricité de France and RWE, the large German utility company. Jerry became well known and highly respected internationally and was invited to speak at a number of international energy conservation technical conferences. During the late 1960s Jerry also attended Syracuse University evenings and in 1970 earned a second Master's degree (in Engineering Administration) from SU. He maintained a 4.0 average through all his coursework while working full-time at Carrier. Jerry also represented Carrier in the Industrial Research Institute where he served as Chairman of the Institute's Advanced Management program with the Harvard Business School. He also completed this course in 1978.
In 1974 Jerry was named Associate Director of Research at Carrier and in 1978, at age 44, he became Director of the Carrier's Corporate Research Laboratories. In 1985, following restructuring of Carrier's R&D operations by United Technologies, Jerry was asked to move to Europe to coordinate European new product development programs at Carrier's French, Italian and Spanish companies and to establish a scientific presence in Europe. He served as Director of Technology and Product Management for Carrier's European, African and Mid-Eastern Business Operations, headquartered in Geneva, Switzerland. Following the move of Carrier's European headquarters to London Jerry relocated to Lyon, France, near Carrier's French manufacturing facility.
In 1987 Jerry returned to the U.S. and formed an energy-related consulting company. Later that year he was recruited by the U.S. Solar Energy Research Institute (now National Renewable Energy Laboratory) in Golden, CO for a position as Director for the Solar Heat Research Division, heading 5 U.S. Department of Energy research programs in solar thermal power generation, ocean thermal and wave power generation, energy storage, solar heating, cooling and water heating for buildings and a building energy conserving materials research program. These programs, under Jerry's leadership, achieved the highest DOE ratings.
In 1988, Jerry had the opportunity to move back to Cazenovia to become President and CEO of Marquardt Switches, Inc., the North American operation of Marquardt GmbH, a large German family- owned electronics firm. Over the 11 years that Jerry headed MSI he oversaw a major growth in business, introduction of U.S. design and manufacturing facilities and operations, and factory employment. Jerry retired from Marquardt in1999.
From the time Jerry was stationed in Europe he worked closely with the U.S. Department of Energy's Advanced Buildings systems and equipment program leaders. With his return to the U.S. Jerry was asked to coordinate a U.S. industry advisory committee for DOE's participation in and international advanced heat pumping technology program and, in 1989, was appointed to an international advisory board for this program. He served as Chairman for this board until 2002. In conjunction with this program Jerry participated in the planning of the triennial International Heat Pump Technology Conferences from 1984 to 2014 and was a keynote speaker at nearly all of these conferences. This activity permitted Jerry and Beth to travel all over the world and to make many international friendships. He also participated in an international panel to develop a roadmap for the future of building systems technologies in support of the G-8 and was invited to speak at a seminar on appliance efficiency and performance labeling at the United Nations in Geneva.
Jerry also served on the Scientific Advisory Committee of the Gas Technology Research Institute during the 1980s and early 1990s.
Jerry joined the American Society of Heating, Refrigerating and Air Conditioning Engineers as a graduate student in 1956 and stayed active in this society throughout his working career. He served as chairman of a number of the Society committees and as a Member of the Board of Directors. He was elected a Society Fellow and received the Society's Distinguished Service Award and Exceptional Service Award. In 2010 Jerry received the Society's highest award, the F. Paul Anderson medal for his contributions to technology and society. Jerry was a strong advocate for cooperation with HVAC and Refrigeration Societies in other countries and regions and was instrumental in the formation of the ASHRAE Associated Society Alliance, which now numbers more than 60 international member societies. In 2017 Jerry's contributions were recognized in his award of the John James International Activities award.
He was also an active member and officer of the U.S. Committee for the International Institute of Refrigeration and in 1999 he received the W.L. Pentzer award for his work with this Committee. He was elected to the Institute's Scientific Council and served for 6 years as a Council Vice President and President of the Institute's Section E (Air Conditioning, Heat Pumps and Heat Recovery). In 2003 Jerry co-chaired the 21st International Congress of Refrigeration held in Washington D.C. and in 2007 he was elected an Honorary Member of the Institute. Jerry was also a life member of The American Society of Mechanical Engineers and Sigma Xi, Scientific Honorary Society.
Jerry was a founding member of the Greater Cazenovia Chamber of Commerce and in 1993 was awarded the Madison County Businessman of the Year Award by SUNY Morrisville.
Jerry served on the Syracuse Symphony Board for 9 years and as Board Chairman in 1999-2001. During this time the Symphony maintained a balanced budget and retired nearly $500,000 of previous debt. Jerry also oversaw achievement of the first long-term contract with the symphony musicians, and chaired the search committee that appointed Daniel Hege as Music Director.
Jerry was a member of the First Presbyterian Church of Cazenovia and served as a Deacon, Elder and as a member and chairman of the Board of Trustees; He was a long-time member of the Cazenovia Club Board of Governors and served as President for four years. He also served as a Governor and Treasurer for nearly 20 years for the Owahgena Holding Corporation. He served for 9 years on the Board of the Century Club of Syracuse and as President from 2012 to 2014. In recent years he hosted a Classic Movie program that began in 2012.
A life-long tennis player, Jerry also enjoyed golf, music and wine, with a particular interest in wines of Burgundy gained from his living experience in France. He was a Commandeur of the Confrérie des Chevaliers du Tastevin and for many years managed the cellar of the Central New York Chapter. In 2017 he was named an Honorary Commandeur. From 2002 to 2015 he hosted a wine class at his home on a nearly weekly basis.
Jerry is survived by his wife and best friend of more than 63 years, Beth; his three children, Dr. Paul (Dr. Barbara Whitlock) of Miami, FL, Jennifer of Syracuse and Lee Ann Groff-Daudet (Jean-David) of Las Vegas, NV; 7 grandchildren (Gus Fellows, Andrew and Emily Groff and Antonin, Ambre, Angèle and Salomé Daudet) and two great-grandchildren. He was extremely proud of his children and of their accomplishments.
Jerry was very grateful for the exceptional care he received from Drs. Gerry Edwards, Po Lam, Anthony Scalzo and Deepak Sahasrabudhe, and all the doctors and nurses at Crouse Hospital and James P. Wilmot Cancer Center, University of Rochester.
Should friends desire, contributions in Jerry's memory may be sent to Friends of the Cazenovia Public Library, 100 Albany Street, Cazenovia, NY 13035, or to the community charity of their choice.
A memorial service will be held on Saturday, November 16, 2019, at 2 p.m. at the First Presbyterian Church of Cazenovia, 27 Albany St., Cazenovia.
Share Your Memory of
Gerald

Phone: 315-655-4615 | Fax: 315-815-4493